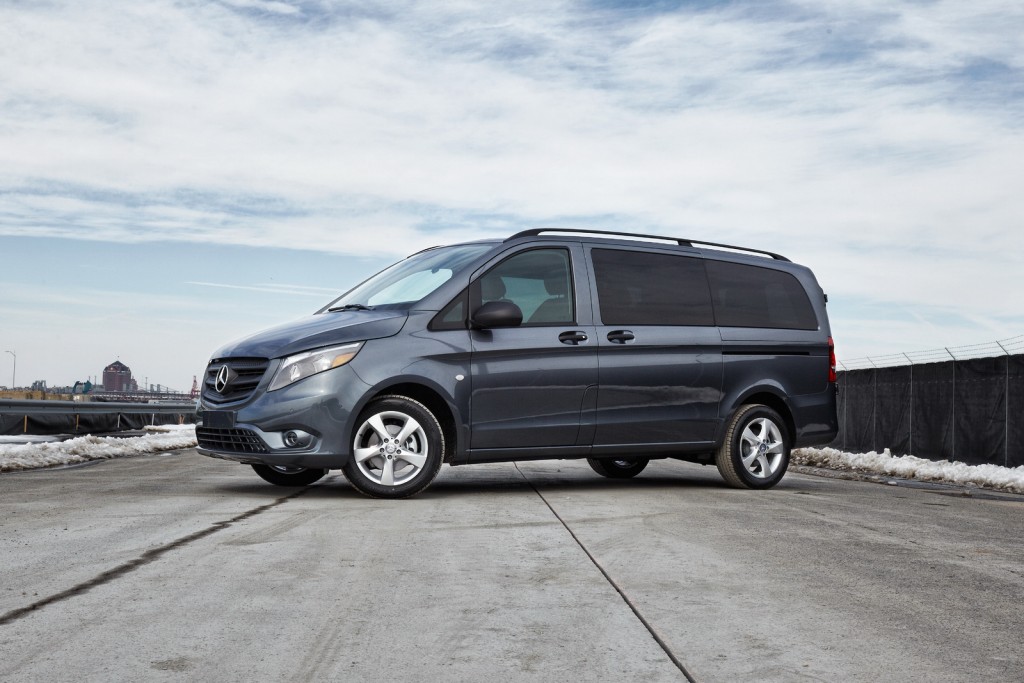 Have you ever been about this close to picking up the keys to a Mercedes-Benz Sprinter Van and thought, "Nah, I want to be able to look over the top of my Mercedes-Benz van?"
If so, good news. Our favorite automaker made a special product debut at the Indianapolis NTEA Work Truck Show. The van is the Metris, newest addition to the tri-point brand. We're guessing that Indianapolis must have a lock right now on rust belt industry since Detroit is still Detroit. Come to think of it, we haven't even heard about Detroit in the news lately. Is it still there? Could someone check on Detroit?
Anyway, this is a mid-size commercial van that sharp-eyed fans will recognize as the Vito everywhere else in the world. Being named after Robert De Niro's character in The Godfather: Part II sounds pretty good to us, but headquarters knows best, we suppose.
New @mbusa Commercial Metris Van goes on sale in Oct. for $28,950.
Click To Tweet
To be clear, the Metris is not the luxury V-Class minivan we've been hearing about since this time last year. The V-Class is not coming to the U.S., and the Metris is something different entirely.
Unlike the Sprinter vans with their Yao Ming height and diesel powertrains, the Metris will get a 4-cylinder gasoline engine. It will also get the 7-speed transmission that's percolating its way through the rest of Mercedes-Benz's lineup, as well as a veritable Noah's ark full of safety systems:
ATTENTION ASSIST®, Crosswind Assist and load adaptive ESP® systems will be standard. Optional safety features will include Active Parking Assist, Lane Keeping Assist, Parktronic, Collision Prevention Assist, Blind Spot Assist, and a rearview camera.
These aren't quite as necessary as in the Sprinters, but as a commercial van, it's nice to know that when you're loaded to the gills with cakes or whatever else you're hauling to Shark Tank, you can do so safely.
The Metris will have two versions, Passenger and Cargo, and will launch in October 2015.
Mercedes-Benz Debuts New Commercial Metris Van
was last modified:
April 20th, 2015
by