On a windy autumn day with a road covered in leaves—gold, carmine, rust, pumpkin—we drove past a sign marked, "No Outlet." Across a half mile we passed a jogger moving the opposite direction and eventually came to the end of the asphalt, a barred gate telling us to stop, a plastic covered map showing where urbanization ends and nature trails begin.
Opening the door, we heard the familiar chime of our Mercedes-Benz, a tone that reminds you not to leave your key behind. Aside from that the morning brooked few other sounds: a bird's call, the creaking of tree branches, squirrels rustling in the woods—nature enfolding your senses with total peace. A hornet that had hitched a ride on our window relinquished his grip and buzzed off into the void.
We had come here because we wanted a backdrop for the car we're driving today. Earlier in the morning when we told a colleague what we were going to drive, he asked, "Where do you take an S-Class coupe?"
During the evening there are plenty of options in Raleigh and the Triangle. During the day, however, people are busy, hurried, creating lots of movement. For a car that represents the sum total, the absolute apex of Mercedes-Benz' design, technology and engineering, we wanted an environment that stressed simplicity to balance the S550 coupe's nearly immeasurable complexity.
"One cannot think well, love well, sleep well, if one has not dined well."
Before doing anything, however, we had a more pressing need: we were hungry. The above line, courtesy of author Virginia Woolf, is truer than we'd like to admit. Knowing that our appreciation for the S-Class coupe would rise inestimably once we were in the proper mindset, we determined to put first things first. Plus, we wanted to try the navigation system.
Those of you who drive Mercedes-Benz are familiar with the rotary controller that controls the infotainment system. This is coupled with steering wheel controls. What you might not have experienced, however, is the touchpad near the rotary.
A clever bit of modern technology that hints at the touchscreens in our phones and tablets, the scripting pad lets you swipe, tap, pinch and pull to manipulate the screens atop the dashboard. We say screens because the S-Class is famous for utilizing two 12.3-inch high-resolution displays that provide a pleasant means of managing information. In this case, punching in the address for the Groovy Duck bakery was a snap, and off we went.
The Groovy Duck is tucked away on Edwards Mill Road, a small shop opened by owners who successfully managed a previous bakery in Virginia for eight years. Pulling apart the steaming, crunchy top of a cranberry-orange muffin, and toasting the perfectly foamed, chestnut top of our latte, we can see the experience in their work.
It's a quiet morning, and the stillness around our table reflects the mood that separates a bakery from a coffee shop. The coffee is excellent in its own right, and we can envision popping in for a to-go drink on a higher level than the typical coffee shop chain. Our S-Class senses our touch, unlocking as we open the door—a benefit of keyless entry—and we consider where to go next.
A suitable venue
After zooming in and out of the map on our navigation system, we noticed that there was a curving road along the eastern border of William B. Umstead State Park. Ebenezer Church Road girds a section of the massive park, and to be honest, there isn't a bad season to drive it. Full of summer's green, limned with winter's white, braced by the blossom of spring, this is a road that transports you away from the bustle of our fast-growing city, which is probably what the park is supposed to do, as well.
Had we not already retracted the screen on our panoramic roof, we could think of no better way to appreciate the acres of fall leaves arching overhead like railroad tresses. We tried going windows down, but this isn't the car for that. The acoustic-sealing vault of the S-Class's windows create an otherworldly level of silence custom-made for gliding noiselessly into the autumn. It's like the calm of an airplane without the dull roar of jet engines.
This is helped, of course, by the air suspension that palms away road imperfections like freshly-tilled soil: one smoothing movement over the pavement and they're gone, rippleless, as delicately as a songbird departing from a branch.
Arriving at the end of the road we described earlier, we back up against the gate to face the way we came. This is where we get out.
Finer points
We take a moment to appreciate the elements of our S550 coupe that we noted while driving. The absence of a B-pillar means the roof stretches in a single arc from the front of the car to the rear—the ends of this arc are called the A- and C-pillars, respectively. This gives us excellent visibility and looks appealing from a design perspective.
The massive front end of our S-Class houses a 4.7-liter biturbo V8 engine. This creates both plenteous amounts of power and an imitable exhaust note. Because many cars today are downsizing engines to accommodate higher fuel efficiency requirements, an inordinately-capable V8 like this is a pleasure. Quite simply, it feels fantastic to use and impossible to give up, as if a deer had been gifted with the speed of antelope or a raccoon suddenly had the capability of a gorilla.
Handling is effortlessly wielded via a steering column programmed with a light touch, and the 4MATIC® all-wheel drive keeps the wheels thinking about how to maintain grip so you don't have to. Whenever our direction absent-mindedly crossed over our lane, vibrations in the steering wheel alerted us that we were going out of bounds, and in some cases even braked for us when it sensed that we needed it. This is called Collision Prevention Assist Plus, and is a bit like a protective parent, always looking out for you.
Little touches from Mercedes-Benz crop up until you can scarcely recall driving without them: Starting the car, your seat belt extends toward your shoulder so you don't have to reach for it; the ridiculously cushioned designo® leather seats are a lavender field of hand-stitched softness that ask you to stretch out and stay a while; the floating head-up display on your windshield provides essential information like your speed.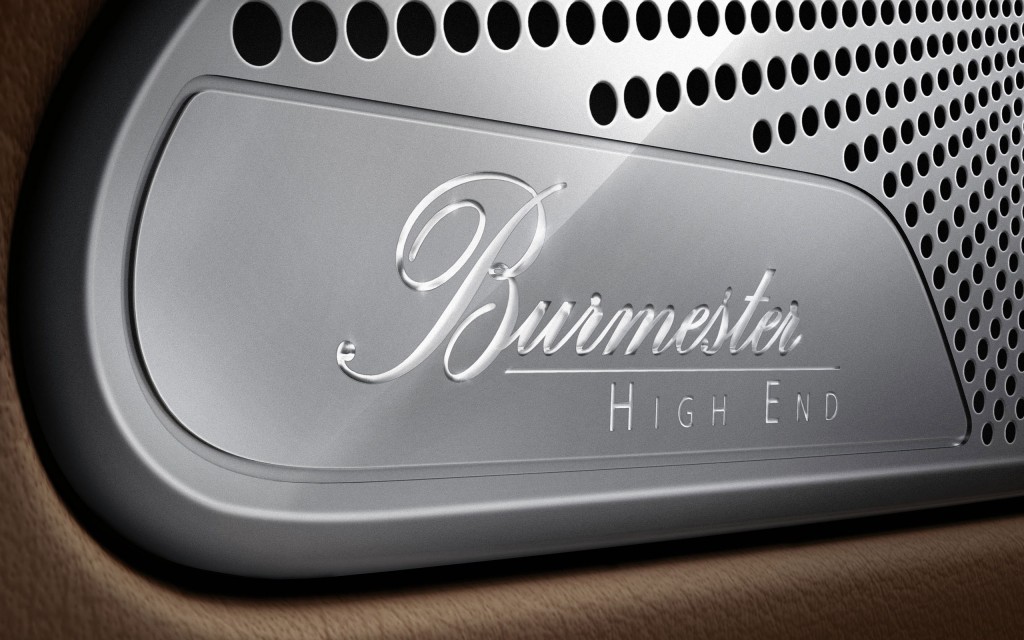 Conclusion
There is nothing quite like this car. Style, luxury, performance, comfort, intelligence, safety—the S-Class is both cocoon and battleship, cottage and castle, wool and steel that whisks you from one spot to another. We heartily recommend both it and the Groovy Duck bakery, though not necessarily in that order.
Test Drive Review: The 2015 S550 Coupe
was last modified:
March 10th, 2022
by