It depends what you mean. Each class is a model type. Some are faster than others, some are more comfortable than others, some handle better than others, some can transport more than others, and some are more expensive than others.
When you ask which class is the best, the answer depends on what your needs are. To help you figure this out, here is a diagram of all classes.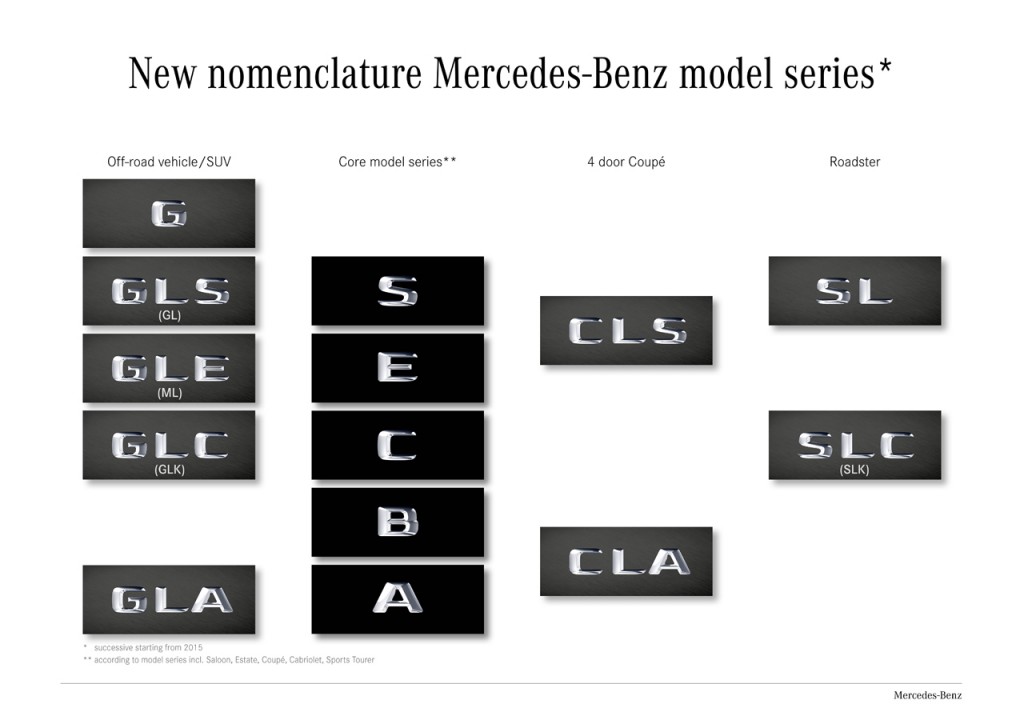 You'll notice that some classes are familiar (the C-Class and S-Class sedans, for example) while some classes like the M-Class are missing, and others like the GL-Class appear different.
This is because Mercedes-Benz is changing its naming conventions. The sedans will remain largely the same. What will change most are the SUVs and alternative fuel names.
For example, the SUVs will now get a third letter on their names to show what sedan class they're equivalent to. So a GLS-Class is the SUV equivalent of an S-Class sedan. Here's the full listing:
GLA = GL A-Class
GLC = GL C-Class; previously GLK
GLE = GL E-Class; previously M-Class or ML
GLE Coupé = GL E-Class Coupé
GLS = GL S-Class; previously GL
G = unchanged
As for alternative fuel, this means diesel, electric and hybrid electric powertrains. For example, diesel vehicles currently have "BlueTEC®" letters on their rears. The change will make this simpler. Instead of "BlueTEC®," a single, lowercase "d" will be used. Here's the breakdown:
c for "compressed natural gas" (Natural Gas Drive until now)
d for "diesel" (BlueTEC® and CDI until now)
e for "electric" (PLUG-IN HYBRID, BlueTEC® PLUG-IN HYBRID and Electric Drive until now)
f for "fuel cell" (F-CELL until now)
h for "hybrid" (HYBRID and BlueTEC® HYBRID until now)
So to figure out which class is the best you have to answer a few questions yourself: how many people do you want to accommodate? Do you want a sedan, SUV, or roadster? What kind of fuel source do you want? Hopefully this information will make it easier for you to work through those points.
On another note, if you're in Durham and interested in used Mercedes-Benz, come by our showroom.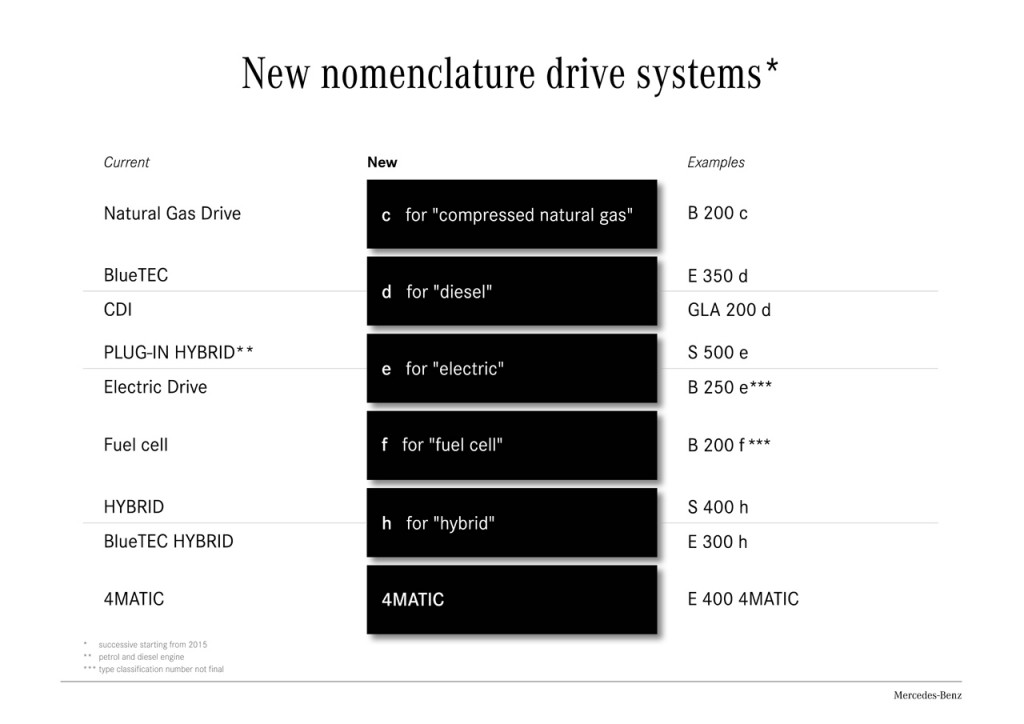 Which Mercedes-Benz Class Is The Best?
was last modified:
March 10th, 2022
by